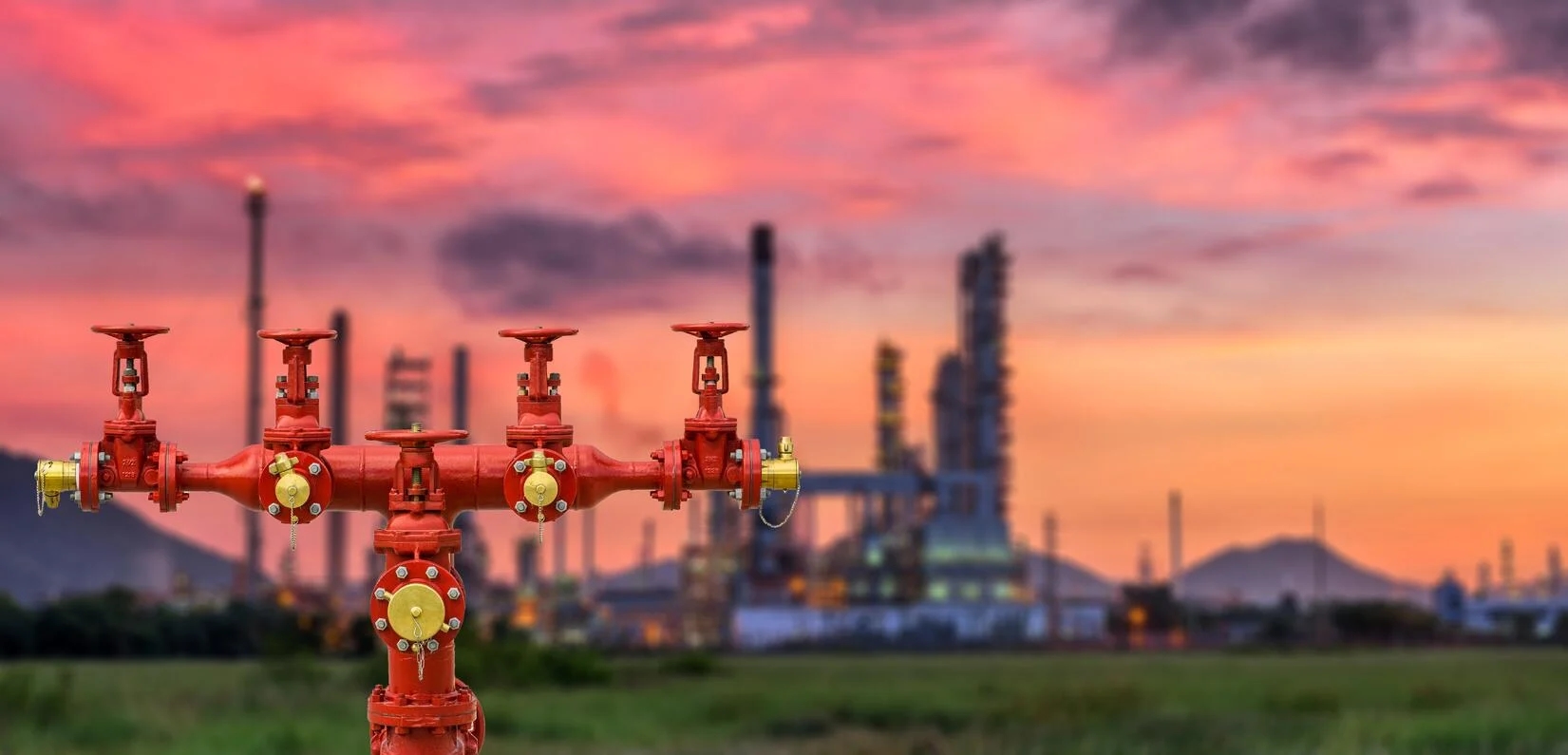 PETROCHEMICAL, OIL + GAS industry 
t's no secret that drilling for oil is a dangerous job. In the complex industry of oil and gas, there's a lot that could go wrong. One of the more serious risks for this industry is the potential for fires and explosions.
But, there's hope. There are ways you can prevent fires from happening at your worksite.
Having and using a hot-work permit
A written permit is required in certain situations. But, it's a good idea to use them for all your hot-work activities anyway. The permit ensures that all necessary safety precautions are in place. It also helps lower the risk of fire or explosion.
Performing hot-work in a safe location
Remove all combustibles from the area before conducting hot-work. Whenever possible, perform the work in an area that won't interfere with other workers.
. It is the responsibility of the employer to provide this to the employee. Further, FR clothing should be maintained and kept in good condition.
Using fire blankets to protect nearby equipment from sparks and slag
If you cannot move combustibles or nearby equipment out of the way, lay fire blankets over them. This will protect them and prevent them from catching fire.
Having fire extinguishers nearby and ready to use
Employees should always know where to find the nearest fire extinguisher. This is even more critical when performing hot-work. Hoses and other suppression equipment can work too.
Assigning a fire watch for all hot-work activities
A fire watch should always be present for hot-work activities. The fire watch should know how to sound the alarm in the event of a fire. They should also know to only extinguish a fire when it is small and contained to one area.
Chemical & Pharmaceutical Sector
Many of the gases, liquids, and powders that are used in the formulation of pharmaceutical products are highly flammable, explosible, reactive, and/or toxic. In addition, many of the operations typically required in pharmaceutical facilities – from delivery to processing in reactors through to filtration, drying, milling/micronizing, blending and packaging – have the potential to generate flammable/explosible atmospheres. It is therefore necessary for pharmaceutical facilities to clearly understand the deflagration hazards presented by the materials and equipment utilized in their processes.
We partner with our clients in the pharmaceutical industry to help them identify, assess, prevent, and control fire, explosion, and accidental loss of containment hazards in their operations. Our services include expert consulting, laboratory testing, and training in the specialist fields of dust explosion & fire hazards, electrostatic hazards & processing problems, gas & vapor flammability hazards, Process Hazard Analysis, Process Safety Management, and incident investigation.